Wholly unsurprising analysis about the difference in morality of liberal versus conservative women. Obviously, the picture is from the link.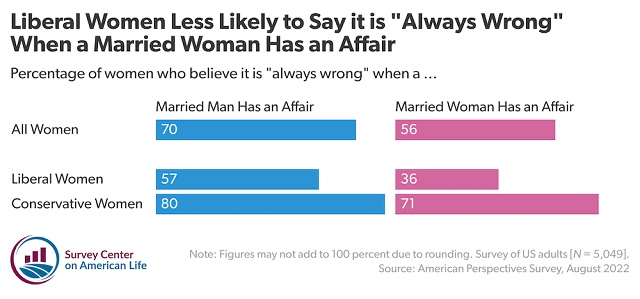 I'm a bit confused on people who would call themselves conservative but not 100% say that adultery is wrong. I know that not all people who are conservative are also conservative Christians, but I think that's hard to find nowadays. Most people who call themselves conservatives and are probably not Christian likely do have vestiges of Judeo-Christian ethics though.
However, I'm not surprised that liberal women have a big gap in saying that a married woman having an affair is more acceptable than a man. Liberal women are the queens of the feminist double standards: "Men are more wrong, and generally women can very rarely do wrong."
---
https://ifstudies.org/blog/trends-in-sexual-activity-among-religious-teens (images from this source).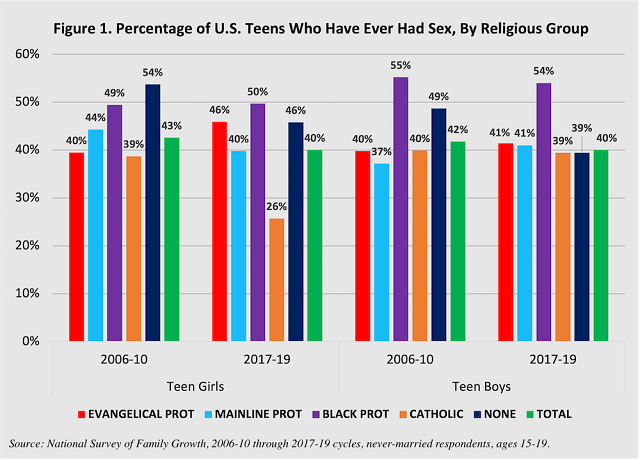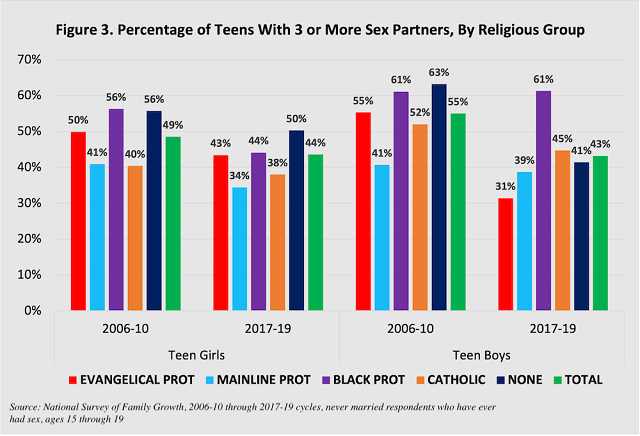 This is, again, wholly unsurprising given what came out of purity culture and whatnot.
Churchianity has replaced Christianity completely in this area. The few Churches that do preach against against sex don't practically do anything about it: they don't help parents teach their children at home (such as Deut 6 shema- teaching is supposed to not just be done by the Church or pastors but by fathers and mothers), the Church and parents still send the kids out to do whatever for singleness without giving them the tools for what to look for in a marriage and how to go about it, and other things like these.
It's no wonder you can't really tell a difference between the various forms of Christianity and non-Christians here. Same with the divorce rates. If you do the same things as the world then you're going to look like the world.