We've been talking about lift scripts for years now, but there's now actual research about how American parents are pushing it and the ordering of it in young adults.
American parents are prioritizing university and having a job over getting married and having children.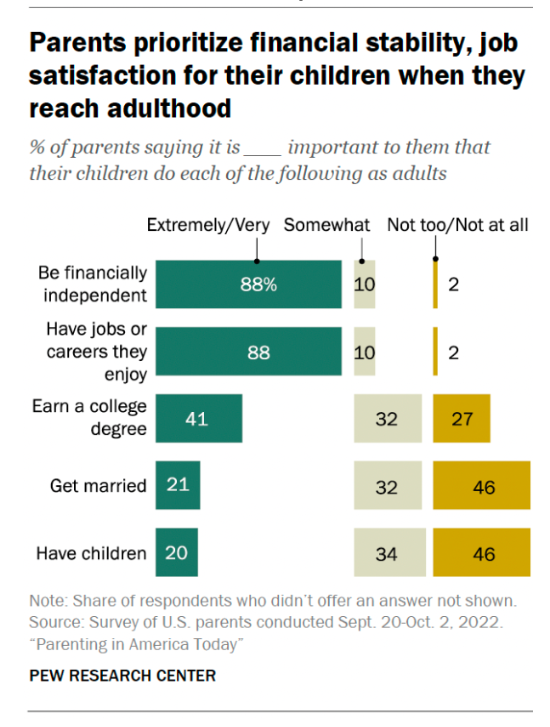 All images from IFStudies links provided.
This is fairly obvious if you ask men and women about what they were taught when they were growing up. Almost everything is about doing good at school so you can get a good job and do stuff. Not much is taught about relationships and marriage or even important things in them
Putting Things in Order: Relationship Sequencing Preferences of American Women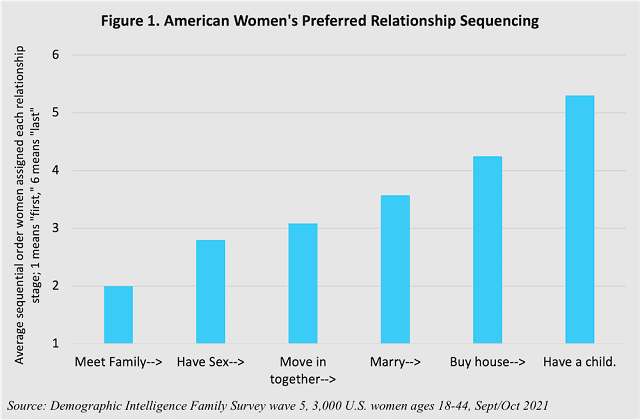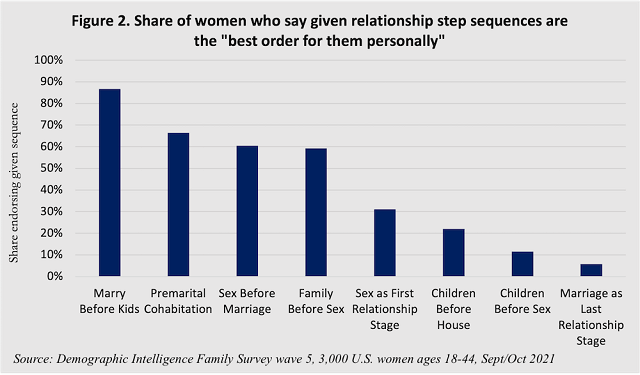 All images from IFStudies links provided.
In the preferred sequencing order, having sex and cohabitation are before marriage whereas they were traditionally and for Christians after. Can't tell much about the house as that's probably some part of the American Dream.
Now figure 2 is very interesting.
30% of women are whoring it up – sex as the first relationship stage
The majority of women ~60-70% want cohabitation and 60% want sex before marriage. Clearly shows there are not much Christian values anymore.
60% saying they want family before sex doesn't show much except that a slight majority of women still have some extremely basic standards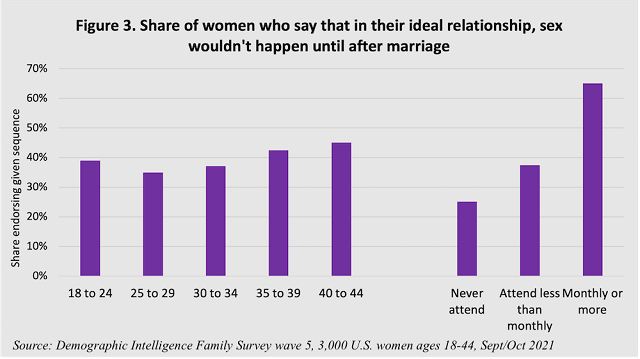 images from IFStudies links provided.
I assume this chart mainly shows women who call themselves Christians. The only thing of note in this chart is the Church attendance. Weekly attenders are the most important and like the other studies I've talked about there are more likely to be women that are virgins in Church.
Of course, ideal is not always what happens, so you can assume that many women have delusions of ideals but rarely do they happen.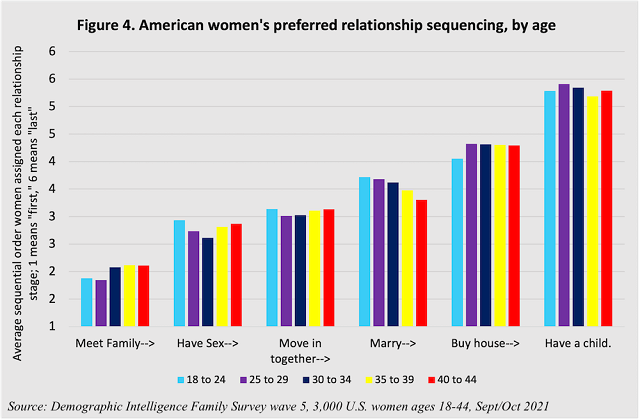 images from IFStudies links provided.
Finally, all fertile women have bought the cultural life scripts. The cultural penetration into the Church is pretty much standard. Pun intended.
The only good thing is that looking for a true Christian has never been easier. You just bring up the hard topics in the Bible and see if they agree and actually do what it says in their daily life. It's just that there are few of them.